Placing a Cold Lunch Order
To order a cold lunch, first go to the cold lunch page. You will need to look at the options available and decide on your requirements, for example; gluten free, vegetarian. You need to ensure you select these options if you require them. Then you need to choose the quantity you are ordering of the product selected. From there you can then press ADD TO CART.
Please be mindful that if you are placing multiple orders with different dietary requirement selections, you must do these orders separately and ADD TO CART. You will be able to place the order as one, however this ensures that the dietary requirements are correct for the individual.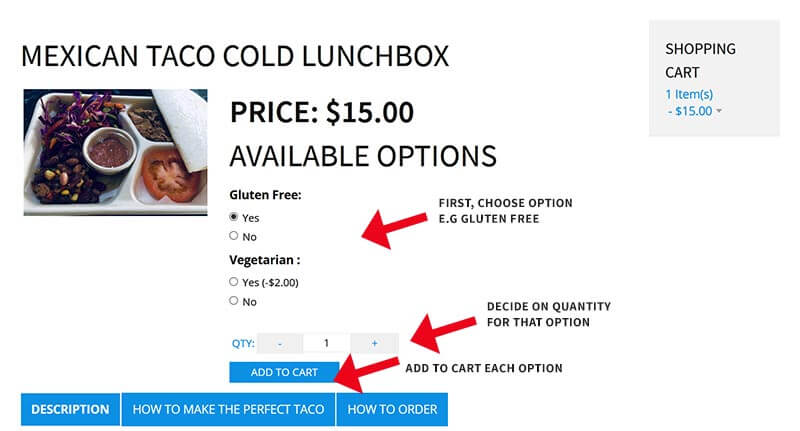 Once you have decided on how many lunches and options are required, click on the shopping cart.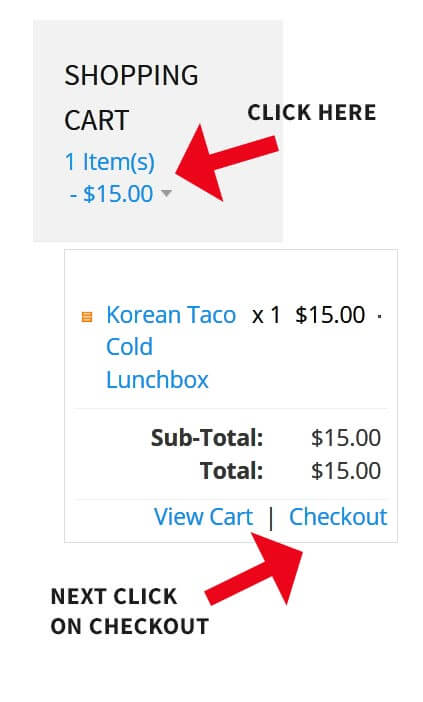 You can now register an account or checkout as a guest, an account will save your delivery details for future purchase's, once decided simply click on continue.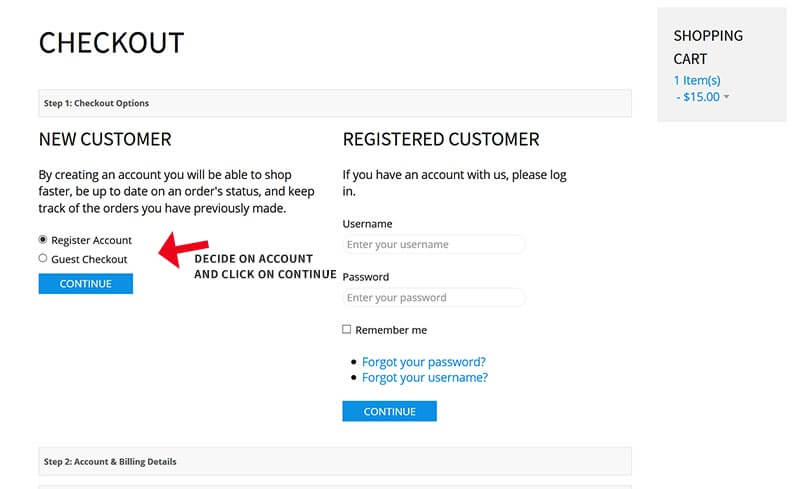 Fill out all your details, as shown below, make sure to put your delivery address (workplace address) in the address area, next click continue.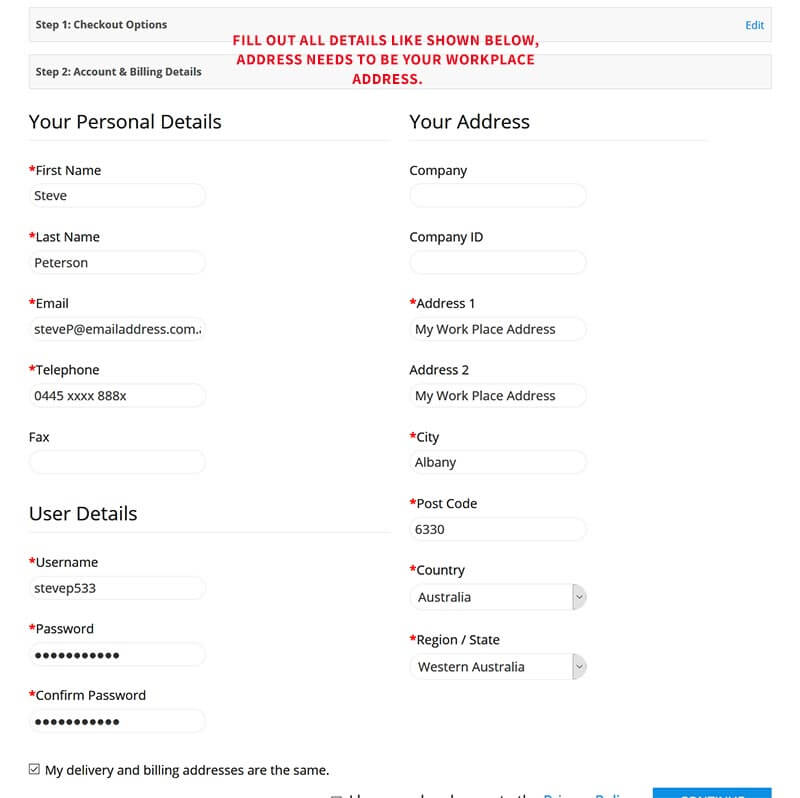 On the payment section you can decide if to pay online or offline. If choosing offline, then you can pay on delivery via eftpos or cash. Next click continue and on the last part, confirm your order.
*Please note we only deliver to Albany CBD + 5k and only to workplaces.