Gluten-Free Pancakes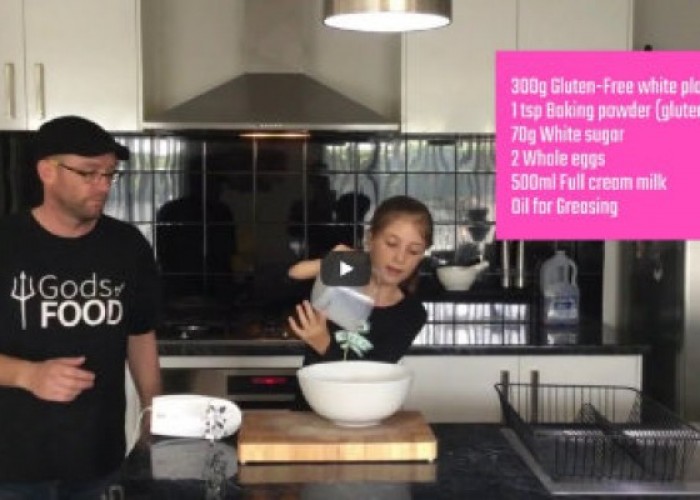 On this episode of Cooking with The Gods little God Nia is going to show you how to easily make gluten-free pancakes.
Ingredients
300g Gluten-Free white plain flour
1 tsp Baking powder (gluten-free)
70g White sugar
2 Whole eggs
500ml Full cream milk
Oil for Greasing
To Serve
Instructions
Combine all ingredients together in a bowl and whisk until a smooth batter for around 15 seconds, don't overwork the batter.
Preheat your fry pan on medium heat. Lightly spray your fry pan with canola spray oil. Using a tablespoon put in 2 tbsp of the batter into the frypan and spread out a little, repeat to make another pancake. Now, cook until lightly brown and then flip to cook the other side for another 1-2 minutes.
To Serve
Serve with local honey and lemon juice.
Related Articles